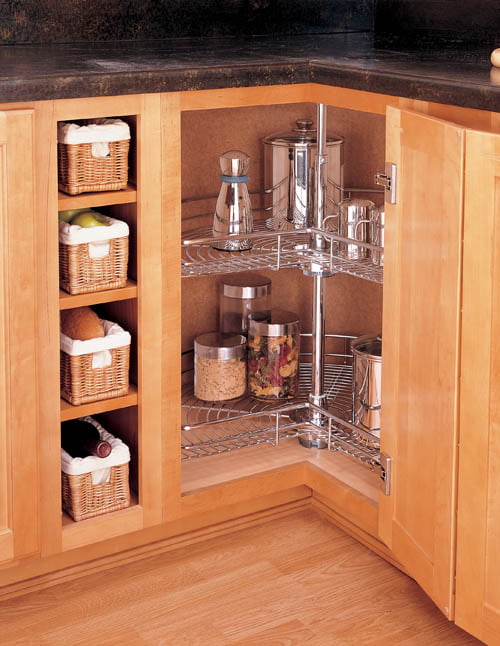 LAZY SUSANS
Our selection of Lazy Susans can help organize your kitchen cabinets and make everything easily accessible. Choose from wooden, metal rack, or plastic Lazy Susans.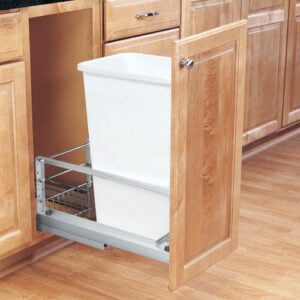 TRASH AND RECYCLE
Don't just take the trash out, take the noise out of your kitchen with these Top Mount Pullout Waste Containers with Soft-Close guides.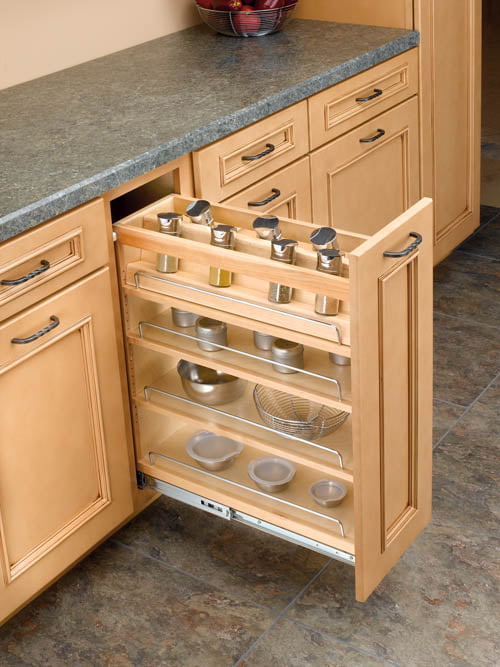 SPICE RACKS
Keep spices within reach with a spice rack insert. Features include a unique angles design for easy access, drop in installation and a maple clear UV coat finish.
TRAY DIVIDERS

Tray dividers divide the vertical space of your kitchen cabinets to more efficiently store baking sheets, cake pans, muffin tins, cutting boards, serving trays or paper grocery bags. 

TIP-OUT TRAYS

Perfect for hiding sponges and scouring pads out of sight yet keeping them easily accessible. 

CUTLERY DRAWERS

Maximize storage space in your drawers with our two-tier divided trays for silverware, utensils and cutlery. 
PULLOUT TOWEL BARS

Towel bars offer convenient storage and quick drying for hand and dish towels.

WINE RACKS

Show off your tastes! This perfect space saving rack will accent any decor while creating easy-access storage.

STEM RACKS

Organize stemmed wine glasses out of harms way and free up valuable shelf space.